Working at Orbisk
Orbisk is a start-up with a clear mission: to make the global food system more sustainable. The start-up provides complete insights into the food flows of hospitality organizations. Orbisk does this by offering a smart camera and scale that uses image recognition to register which food is thrown away, when, and in what quantity. The customer can view this data in the dashboard, which provides insight into food wastage and can be used to reduce it.
" Orbisk offers an open and welcoming environment where everyone works together toward the common goal of reducing food waste. If you're ready to work with an ambitious group of people, help make the world a better place, and have fun while doing it, then Orbisk is the right place for you. "
Main office in Utrecht

40% / 60%

Average age is 30 years

40 employees

Working from home options
Growth possibilities at this company
When it comes to learning and growing, we've created a way of working where you have flexible growth pathways and lot's of opportunities to learn new skills. Achieving goals as a team ends up in collective team learning activities, to learn and implement new knowledge and skills. You can also make use of a personal education budget, have biannual growth conversations with your manager, and biweekly check ins.
Why work at Orbisk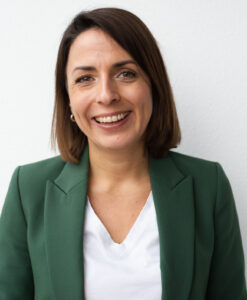 Sharon Reijmers
Head of Sales and Marketing
I really wanted to work for a company 'doing good for the world'. In a role where I can use my commercial talents to increase the positive impact.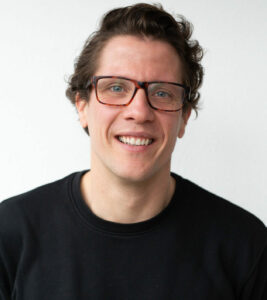 Olaf van der Veen
Cofounder & CEO
Because I wanted (and want) to use the abilities I have to solve for real and big world problems! As one of the founders, I never had to apply. Still, I apply a little bit every time I recruit new team members, because it has to be a mutual match, so we have just as much of a duty to tell our story well to you!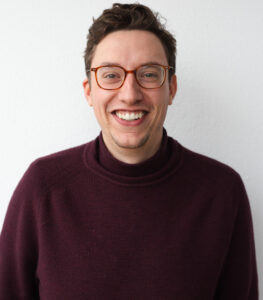 Pieter Marsman
AI engineer
It is important to me to have a positive impact on society and the global environment. In my daily life and during working hours. Orbisk allows me to use my knowledge and apply my skills to the biggest challenge of our time.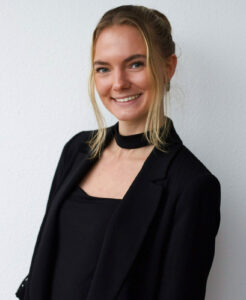 Lola Slager
Business Development Manager
Before this, I worked in the retail and out-of-home segment for soft drinks. Here I discovered that I liked the out-of-home channel the most, but I missed not being able to deliver a positive impact for a better future. Then Orbisk came my way where I found sales, out-of-home and sustainability, the perfect combination for me.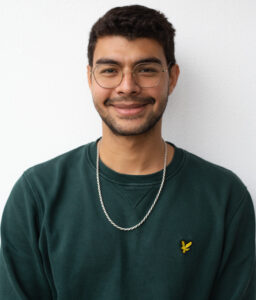 Alessandro Lombardo
Hardware and Operations Technician
As a socially and environmentally conscious person Orbisk aligns well with my personal values.
Before working here I didn't think that my job could impact sustainability and help contribute to a great cause, knowing that I am making a difference, not only locally but globally, doesn't just put a smile on my face but makes me proud to say "I'm working at Orbisk.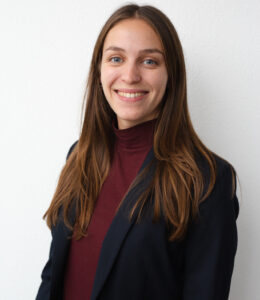 Hannah Nesmith-Beck
Talent Acquisition Specialist
I wanted to work at a company where I knew I could contribute to making a tangible positive impact on our planet. At Orbisk, no matter what role you have, you truly feel as though you are working together for this common goal. The mission combined with the amazing culture and great people makes it a real standout company!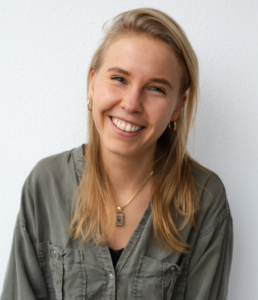 Dominique Vogelzang
Customer Success Manager
At Orbisk I can make an impact in many ways. Not only by saving delicious food but we have a tangible positive environmental impact. Being a start-up, the responsibility I get allows me to really add value to the company on a strategic level. And of course the informal working environment allows me to happily go to work every day!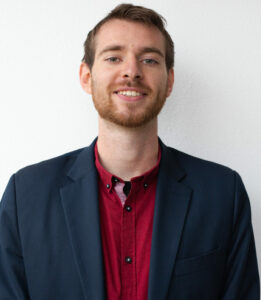 Robbie Valkenburg
Software Engineer
At Orbisk you can work in a fun, motivated and creative environment together with other people to fight against food waste by making innovative solutions.
Jobs at Orbisk
What is our biggest challenge?
Orbisk is currently in the scale-up phase, and we want to make use of our energy, ambition and entrepreneurial mindset. In addition, we want to start working on structures, so that in the next few years we can grow from 200 locations to over 2000 locations throughout Europe. This includes growing our organisation from the current 40 employees to 100, with all the knowledge and opportunities that this brings.
'Making a large and positive impact on nature and the planet, as well as on our company's finances.'
Orbisk